MEET THE JURY
The Jury of the HORNET PHOTO AWARDS 2020 competition consists of professionalists fully devoted to photography. They are artists who have been creating different kind of photographs for years. Meet them all.
LANDSCAPE
MORE
I have been dealing with photography since 2007. The beginning of my adventure was more of a wandering around Norwegian corners and capturing the beauty of this country in photographs.
However, when I saw the aurora for the first time, I knew that I always wanted to photograph it.
I felt that the combination of these two passions will create synergy and I was not wrong.
In the whole history of my career I have already visited many parts of Scandinavia, but the most favourite one is the northern part. It is the most wild and less populated area.
I have several publications in photographic magazines behind me, I have won several competitions. At EISA MAESTRO FOTO 2018-2019 I took 2nd place.
STREET
MORE
Born in 1977 in Jastrzebie Zdroj (Poland), Damian Chrobak is a documentary photographer currently living and working in London, United Kingdom. He has been a member of the Association of Polish Art Photographers since 2010, as well as a founder of Un-Posed – street photography collective assembling several leading artists of this stream who were born in Poland but work in different countries.
After studying at Academy of Photography in Warsaw, Poland, he moved to London in 2004, where he completed a Black & White Photography course at the University of Arts in London. Since then he is documenting street life continuously. His works were published in United Kingdom, Germany, United States of America, New Zealand, Poland and other European countries. Since 2018 Damian studies at the Institute of Creative Photography in Opava, Czech Republic. He regularly leads photography workshops, lectures, organises group exhibitions.
Street photography is characterized by extreme sensitivity to aesthetic, psychological and sociological insight. Photographer fishes out of the course of events surrounding the seemingly insignificant moments and reveals their special importance. ''Special for me in photography is a deeply humane reflection on the nature of an individual or social masses.'' Capturing everyday life, he says, "we are surrounded by it the most of the time, while barely noticing it." This proves that the so-called ordinary, insignificant moments in life often have their hidden meaning, are interesting, funny, bizarre and memorable. Strolling through the streets of the twenty-first-century city, I try to capture on film something timeless, the eternal truth about people, the truth of which has not changed for hundreds, thousands of years.
www.damianchrobak.com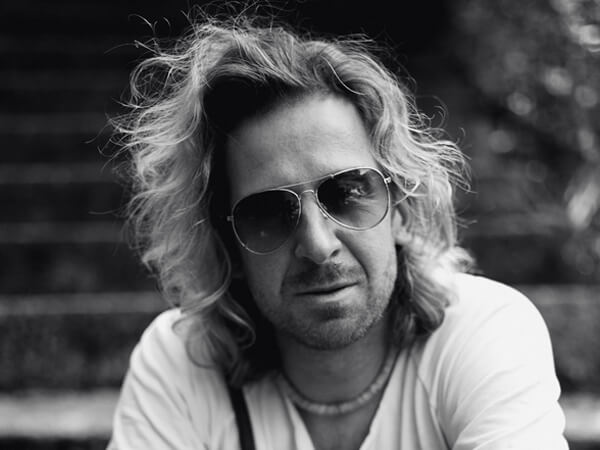 PORTRAIT
MORE
Wiktor Franko – born in 83. He deals with both artistic and commercial photography. Author of many publications and exhibitions.
His works appear in many photographic and fashion magazines both Polish and world-wide, such as: Prism Magazine, iPress Magazine, Fashion World Magazine, Foto, English Oppa magazine, French Cleptafire, Icelandic Reykjavik Boulevard Magazine, American Papercut Magazine and Chinese Prime Magazine. Author of collective and individual exhibitions, his photos have been repeatedly appreciated at various photo competitions, including twice at the Viva Photo Awards.
Franko is the author of photos promoting Fashion Week Poland – 8th and 9th edition and three posters for the European competition for fashion designers – Off Fashion. Franko also collaborated with Charaktery and Art and Business magazines. We can find his works on many of the covers of above mentioned magazines. His photos were also on the covers of books and records. In his photography, Wiktor Franko often uses literary motifs and references (a series dedicated to the novels of Milan Kundera), one can see in his works the strong influence of surrealism.
His photography includes both classic black and white portraits, surreal conceptual works, as well as fashion and lifestyle series of photos. He loves classic photographic techniques – he photographs with both a polaroid and various types of analog cameras.
NATURE
MORE
My name is Paweł Gluza and I have been traveling since I can remember. Discovering the world is my greatest passion, above all others. I fulfil my passion by traveling and interacting with new places or cultures, and also by traveling to wild or inaccessible places.
Briefly about myself – traveler and photographer. I don't leave home without a camera. Despite the fact that I finished computer science and cultural studies, I am currently dealing with something completely different. I organise expeditions to the farthest corners of the globe but not only.
My photographs have been published in National Geographic, Traveler, Focus, Discover World. In 2015, my movie "Namibian Sky" was awarded at the 11th WKF: Xperia Art Movie. In 2016, as one of two Poles, I took part in the Fjallraven Polar expedition. In 2018 I became a laureate of the Traveler Adventure Team competition. I also own an Outway Adventures travel agency.
www.pawelgluza.com
HEAD OF THE JURY
MORE
I took my first photo when I was 6. At that time I didn't dream about being a professional photographer. Initially, I dealt with reportage and wedding photography, but very quickly realized that those two genres are not enough for me. So I started experimenting with street and creative photography.
I have several large exhibitions behind me and plans for next. I love traveling to big cities, where I can become invisible with my camera. I bring amazing photographs from every such journey.
One of my dreams is to create a foundation that will support young photographers. The first step to make this dream come true is the Hornet Photo Awards.
www.damianhornet.com
CREATIVE
MORE
Visual artist and photographer. Graduate of the Jagiellonian University in Kraków. Currently studying at the Institute of Creative Photography in Opava, Czech Republic. The main focus of her work is on anthropopressure, human impact on the environment, impact on climate change and extinction of ecosystems. In her works she uses various media such as photography, sculpture, collage. She has won such competitions as Young Lynxes, Grand Press Photo, Pix.House Talent of the Year, EyeEm Awards. Her works were exhibited in her country and abroad. She lives and works in Warsaw, Poland.
www.alicjawroblewska.com